The exhibition aimed to contribute to promoting technology transfer, productivity and value increase in the food processing industry in Vietnam, thereby enhancing the effectiveness of trade promotion in the Vietnamese food industry.
This year, Vietnam Foodtech received the attention of exhibitors from over 100 booths of many companies, establishments and researches agencies in the country and abroad in the field of producing and processing agricultural products and foodstuffs. According to Mr. Bui Huy Son, Director General of the Vietnam Trade Promotion Agency, Vietnam Foodtech 2017 selected the most advanced technology solutions, modern machines and equipment which practically served for the Vietnam agricultural and food processing industry to exhibit at the event.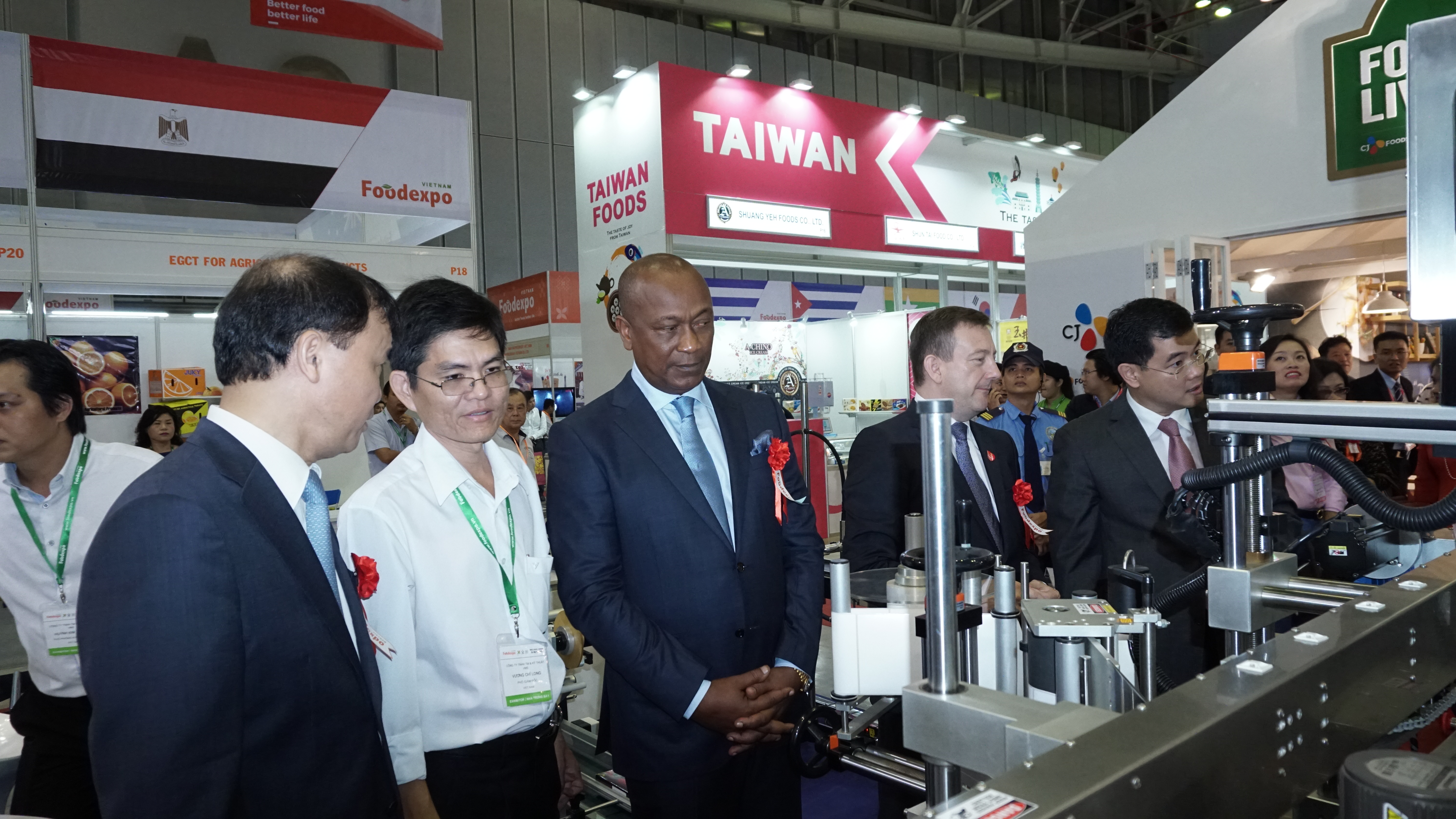 Hundreds of types of machines, agricultural and food processing technology of big and small brands domestically and oversea were introduced at the exhibition. Among them, there were machines from food power nations such as food chains, food refineries, grinders, tofu machines from Japan, ice cream machines of the Netherlands, vegetable noodle machines of Italy, cold wall panel for cold storage from France, etc.
Vietnamese businesses also brought to the exhibition many advanced technology solutions, machines and equipment which are valuable for application and cost competitive. For example, Quang Huy BK Electronic Engineering Co., Ltd introduced several kinds of processing lines for agricultural products, such as marine fish meal production lines, fish meal production lines using fish by-products of rich oil fish such as pangasius, tuna, etc., rice drying lines, cold pressed coconut juice production lines, aquatic food, cattle and poultry food production lines.
Vienam Foodtech 2017 proved to be a particularly important exhibition, associated with Vietnam Foodexpo, creating a push to support businesses to innovate, apply advanced science and technology to increase productivity and product quality, creating better and better food products which well meet market demands, supporting companies to develop their domestic market and export sustainably in the context of deep world economy integration. In addition, the event also contributes to enhance the competitiveness of Vietnamese brands in the markets of agricultural products and processed food.
A great deal of Vietnamese companies exhibiting at Vietnam Foodtech 2017 evaluated the exhibition as an efficient channel to approach and learn the experiences of the competitive production and high demanding food markets of the world.