Among these groups are supermarket chains with global presence such as Walmart of America, CJ, Lotte (Korea), Central Group (Thailand)... Many business delegations from France, Italy, Spain, China, Korea ... also expressed concern about the import of agricultural products, food from Vietnam.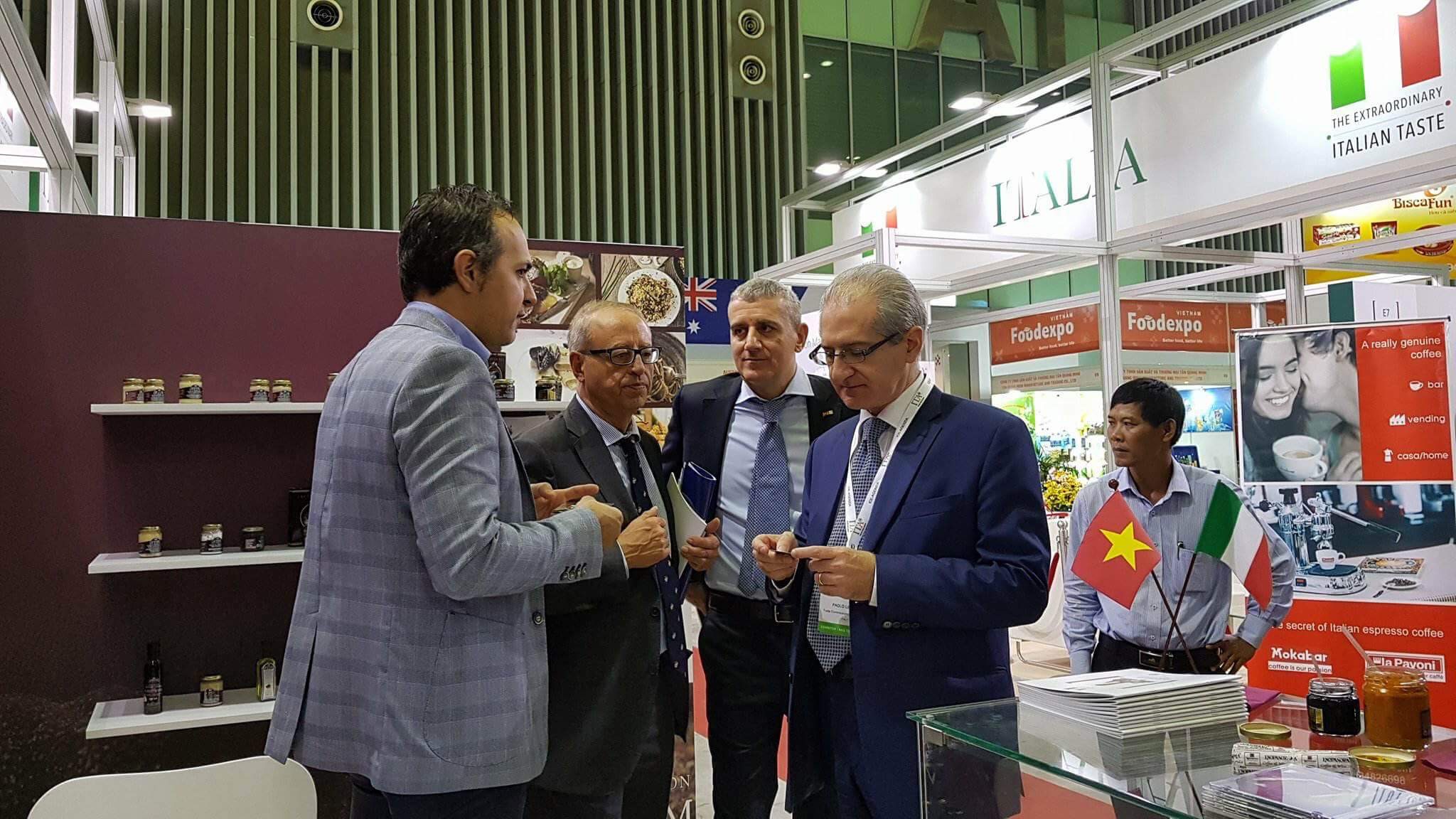 H.E Bertrand Lortholary, Ambassador of France to Vietnam, country of honor at the exhibition, said that France was importing seafood (shrimp, fish, squid) and some aromatic herbs from Vietnam. These products were loved by French consumers. In the coming time, France could import more agricultural products such as coffee, cocoa from Vietnam.
According to Mr. Bertrand Lortholary, not only import fresh agricultural products, the French side would like to cooperate and find suppliers of raw materials from Vietnam to produce high value consumer products.
"Marou Chocolate, a chocolate brand made by two French businessmen from Vietnam's cocoa raw materials, now exports a considerable amount to France and is popular with consumers. This has opened up more opportunities for Vietnam's quality raw materials, "said Mr. Bertrand Lortholary.
The French are also actively seeking supplies to import tropical fruits. "I have not seen Vietnamese vegetable products in France. We are looking to promote the import of Vietnamese vegetable products to France officially, "said Mr. Bruno Dupont, President of the French Fruit and Vegetables Association. "Through the visits to Vietnam, French leaders, including former French President Francois Hollande, also has interest in Vietnamese vegetables, fruits and vegetables. Accordingly, through this exhibition, France will have working dialogues to promote the import of vegetables, fruits and fruits from Vietnam, "added Mr. Bruno Dupont.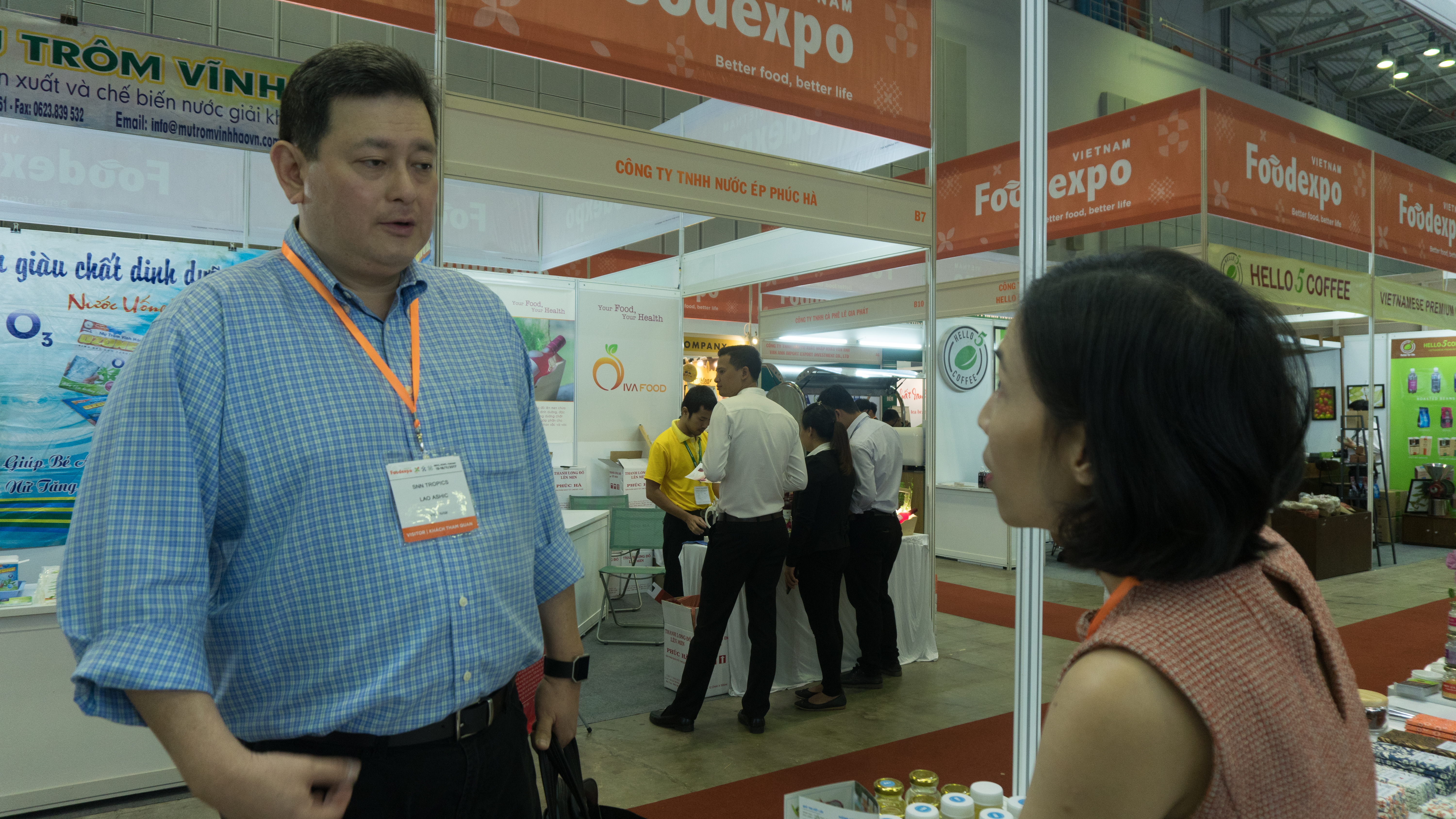 Particularly, Japan has 6 big supermarkets such as BIC A, Kohyo, Mamimart, Daiei ... to Vietnam Foodexpo to find suppliers. In addition, many other importers, wholesalers and retailers of Japan also do not miss the exhibition to connect with businesses producing and trading agricultural products and food of Vietnam.
"We have imported 2,000 tons of bananas from Vietnam. Mango and dragon fruit are not many. Only red dragon fruit is licensed in the early years should be sold 50 tons. In the near future, we would like to import more frozen seafood items such as tuna. We hope to be able to import more Vietnamese products, "said Mr. Hidekatsu Ishikawa, President of VIENT, the importer of Vietnamese goods for distribution to supermarkets in Japan.
According to Mr. Bui Huy Son, Director General of the Vietnam Trade Promotion Agency, there have been concrete results in recent years in cooperating on the production and export of agricultural products through the Vietnam Foodexpo exhibitions.
"Last year an Italian business participated in Vietnam Foodexpo, this year they have opened three factories in Vietnam at the same time. In addition, Korean corporations are also able to link up with leading local companies to export goods to foreign countries, ", Mr. Son said.