Binh Tan sweet potato is also becoming the main agricultural product for export in Binh Tan commume. In the whole province of Vinh Long there are around 12 hectares of sweet potato, of which Binh Tan occupies the majority. Binh Tan sweet potato has got aromatic taste. There is a variety of Binh Tan sweet potato such as Japanese purple sweet potato, white milk sweet potato, white paper sweet potato, pumpkin sweet potato, pearl sweet potato, etc. Farmers in Binh Tan earn about 30 tons of sweet potatoes each hectare on average.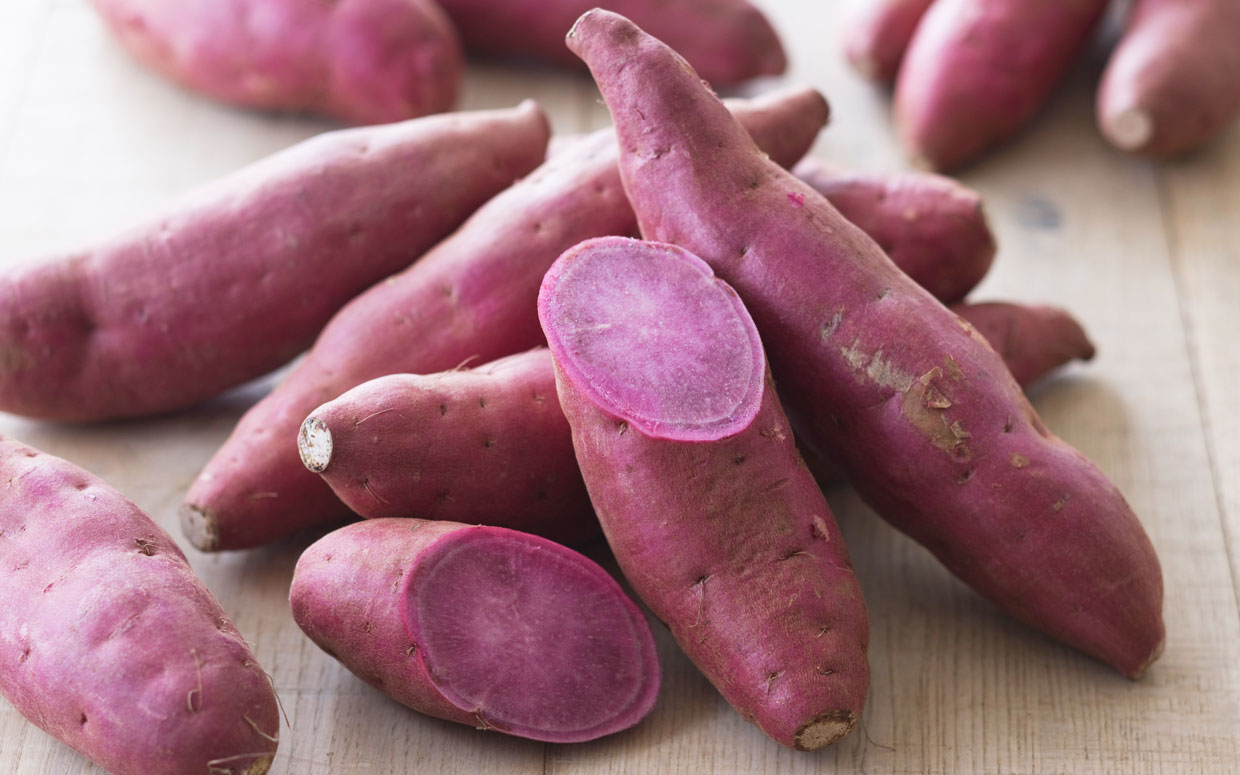 Binh Tan sweet potatoes were highly appreciated by many visitors at Vietnam Foodexpo 2017
Recently, the collective label "Binh Tan Sweet Potatoes" has also been certified by the Department of Intellectual Property to contribute to brand Vinh Long sweet potato to other countries. Binh Tan has also exported sweet potatoes to countries such as China, Japan, Korea, Australia ...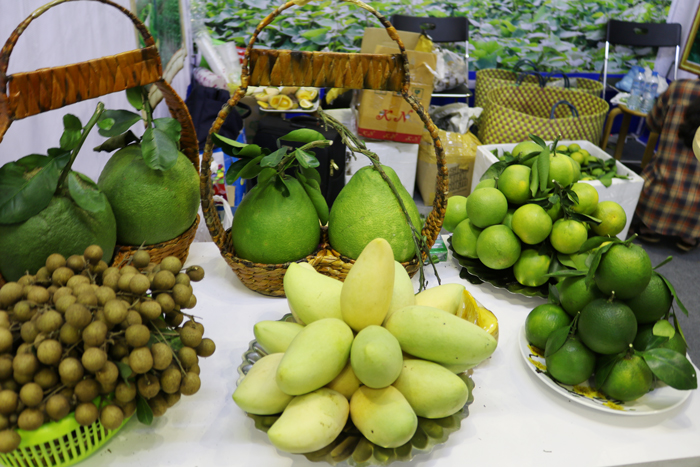 Along with sweet potatoes, Vinh Long also brought to Vietnam Foodexpo 2017 many high quality agricultural products such as longans, mangos, oranges, grapefruits ...
Vinh Long's booth at Vietnam Foodexpo 2017 is always busy with visitors who came to directly enjoy sweet taste of Binh Tan sweet potatoes. Dr. Huynh Kim Dinh - Director of Vinh Long Department of Plant Protection and Plant Protection said that she was very unexpected that thought for the first time Thanh Dong Agricultural Service Cooperative's booth was present at Vietnam Foodexpo, it could access to a large number of domestic and foreign customers. "Vietnam Foodexpo is really a professional, prestigious and valuable promotion channel for local businesses" Dinh said.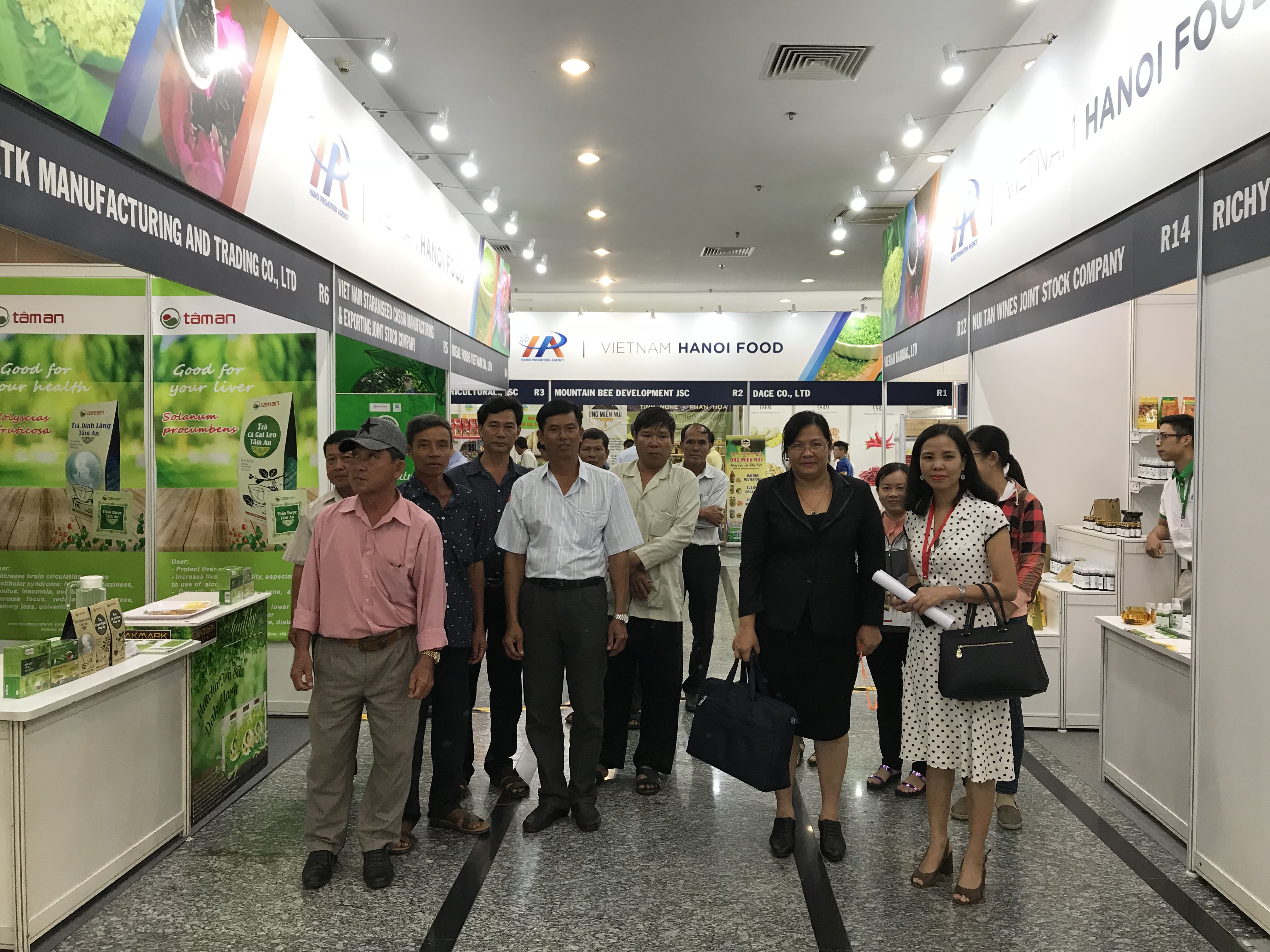 Ms. Huynh Kim Dinh (in black shirt) - Director of Vinh Long Plant Protection and Cultivation Department led representatives of cooperatives and farm households to visit Vietnam Foodexpo 2017
During the exhibition, the Vinh Long Plant Protection and Cultivation Department held two delegations with a total of more than 50 people, including representatives of relevant departments, cooperatives and farmers of Vinh Long to visit, study the market, development experience of agricultural products, food of the co-operatives, exhibitors at the exhibition.
Representatives of a cooperative joining the Vinh Long delegation said that the trip was especially useful for the delegation to update the situation of competition and the movement of the market, thus helping households, cooperatives in Vinh Long to have appropriate production plans to introduce to the market products which will meet better and higher demand of consumers.