A reporter of Industry and Trade Television Center under the Vietnam Trade Promotion Agency- Ministry of Industry and Trade, organizer of the exhibition interviewed Mr. Derek, an importer from Canada some contents about the exhibition.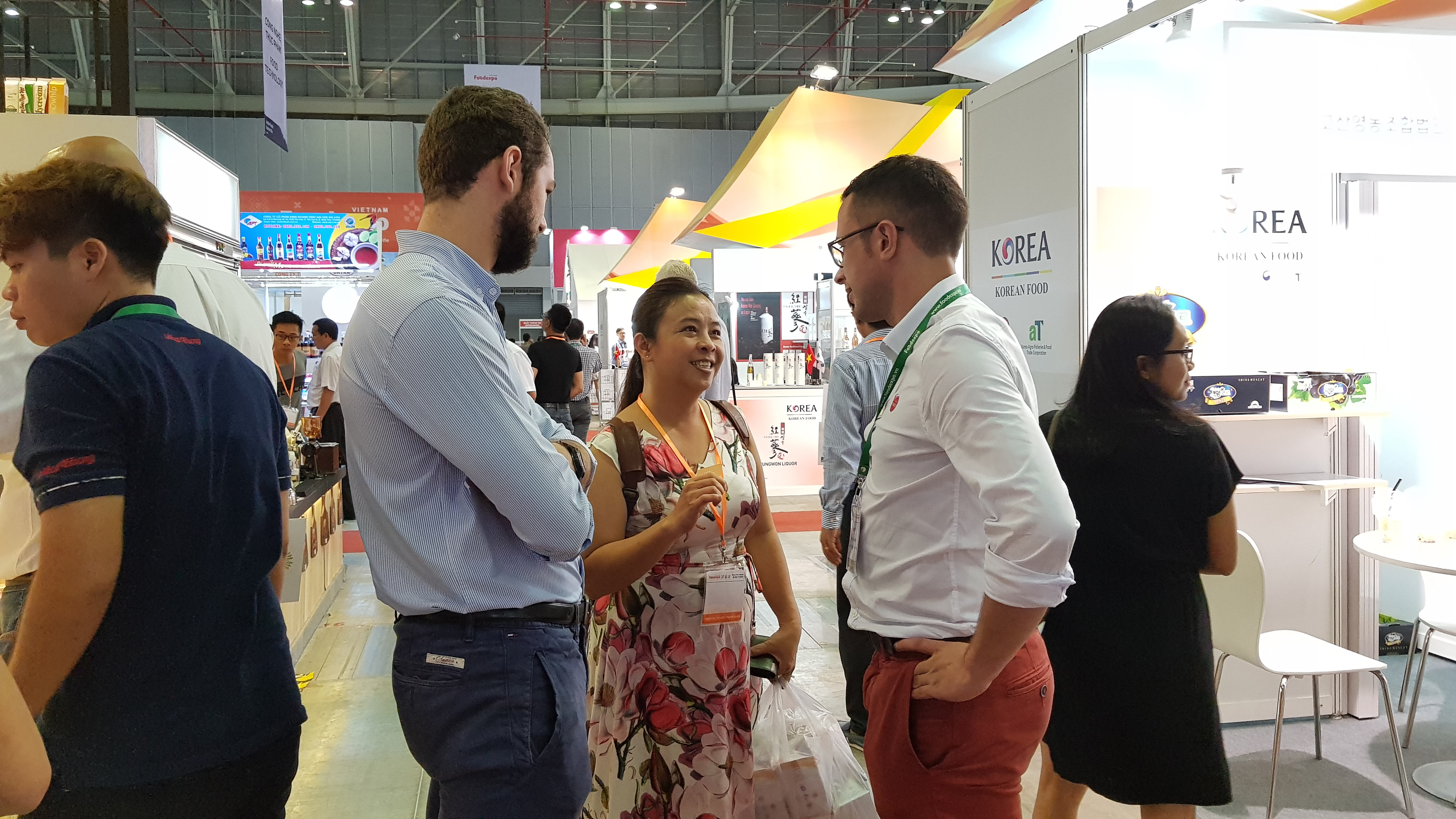 Reporter: Through which channel do you know about Vietnam Foodexpo and why do you visit the exhibition?
Mr. Derek: I was introduced by a Trade Promotion official and invited to the exhibition. This is my first time to visit the exhibition to find some Vietnamese agricultural products such as cashew nuts, pepper, cinnamon, tea and coffee. It can be said this exhibition has created quite interesting opportunities for me to understand more about Vietnamese products.
Reporter: Can you find your desired items at Vietnam Foodexpo?
Mr. Derek: I have seen quite a lot of products at the exhibition. The next matter is that I would like to talk with exhibitors here to find out experienced suppliers who have been exporting to North America, especially the US. I want to buy items in bulk, such as about 100,000 bags of pepper, 100,000 bags of cinnamon, 3 to 6 containers of cashew nuts. As long as the Vietnamese suppliers meet our requirements and the Food and Drug Administration (FDA) and the price is good, we are ready to become a partner of Vietnam.
Reporter: Have you found any partners in Vietnam and planned to work with them in Vietnam in the future?
Mr. Derek: I bought a lot of good quality outdoor furniture in Vietnam with the volume of about 75 containers a year to supply to retail channels in Canada. Coming to Vietnam this time, I hope to buy more agricultural products, food through Vietnam Foodexpo.
Thank you!
Currently, Canada is the sixth largest importer of agricultural and food products in the world, with a wide range of products from more than 190 countries, including Vietnam. .
With a turnover of about $ 1 billion and nearly 3,000 transactions a month, the Canadian Food Inspection Agency (CFIA) has been setting many stringent regulations of various levels of inspection and supervision about food safety. Therefore, if Vietnamese agro-forestry and fishery exporters want to increase their success and expand their market in Canada, they not only have to improve their competitiveness but also to adhere to strict regulations on food safety set by CFIA.