A lot of "made in Vietnam" food products are on display at Vietnam Foodexpo 2017.They have got impressively designed packages and modern style, but still express Vietnamese characteristics which attract the curiosity and interest in exploring by visitors at home and abroad.
Honey products are always among the most prominent packaged groups at Vietnam Foodexpo. At this year's exhibition, many Vietnamese honey brands such as Bonie Bee, Tracybee, Honeyland ... continue to have a professional presence with the display of bottled products not only convenient to use but also creative and eye-catching.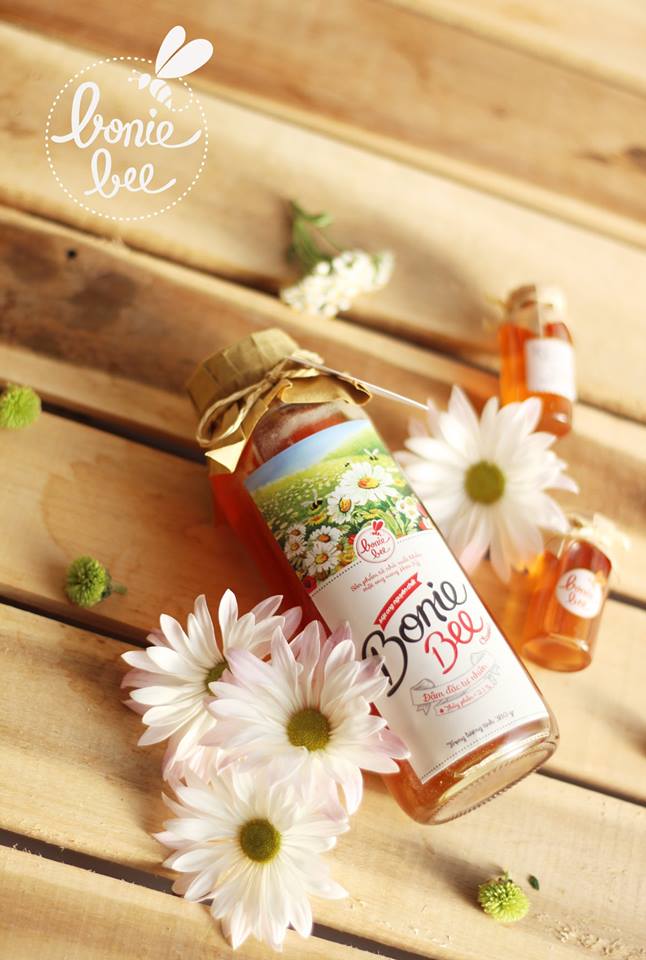 The Bonie Bee honey products displayed at Vietnam Foodexpo 2017 are enlightened by young founder Nguyen Phuong Linh. By love and passion for bee industry, Phuong Linh and Bonie Bee's co-workers have researched on and dedicated to each product, constantly striving to bring naturally mature honey products to consumers which are preserved with full nutrients and designed in subtle style. Bonie Bee received the "Asia Pacific Brand" award in May 1977.
Tracybee brings to the exhibition honey products placed in wooden boxes with classy and luxury design, introduced to customers as meaningful gifts, practical for individuals and companies.
The cashew booths at the exhibition are also impressive with attractive packaged products. Packages of Lafooco's export cashew are among the most innovative which have traditional style with reddish basalt and Vietnamese features such as conical hats, triangles and scarves but are still very modern.
Many of the agricultural products promoted at this year's exhibition are packed with attractive packages, such as the Nam Roi pomelos in stylish clouded basket, macadamia nuts in simple but delicate brown cardboard boxes, pineapples in specially designed paper packages, with the green pineapple leafs shown prominently creating fresh impression, and spiky parts covered with the yellow packages, Da Lat vegetable powder in bright, clean and convenient bags.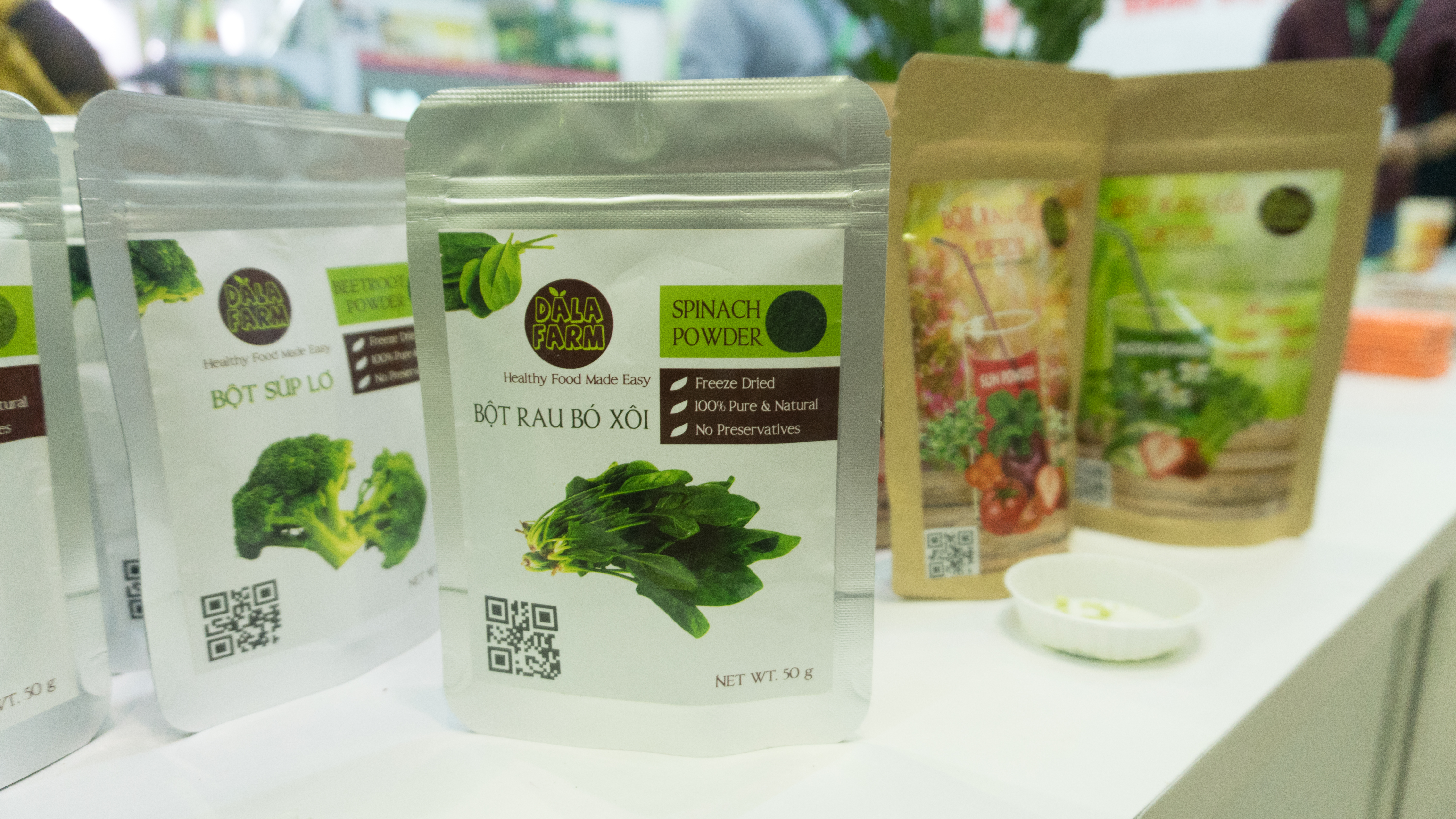 Many Vietnamese exhibitors of Vietnam Foodexpo said that in order to increase the competitiveness in the domestic and foreign markets, and at the same time, to meet the increasing demand of consumers not only in quality but also in the aesthetics of the product, the investment for eye-catching and impressive packaging design to promote products are very important.