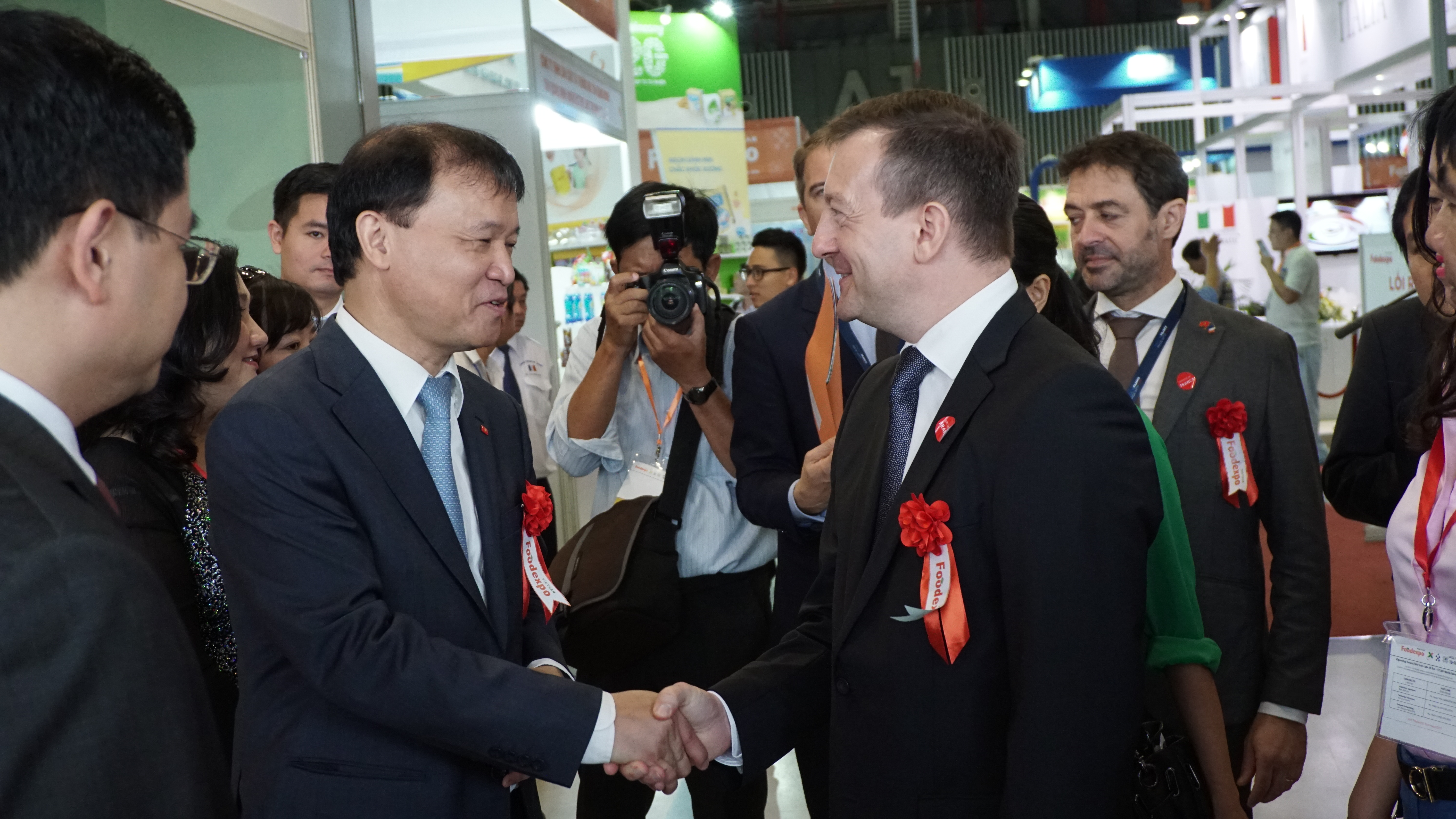 Food industry is one of the most important sectors in the national economic development orientation. With the annual Vietnam Foodexpo, what is the Ministry of Industry and Trade expecting about the impact of the exhibition on the food industry?
Being the largest international event, the most typical event of the food industry, held annually under international standards, Vietnam Foodexpo has confirmed its important position in creating favorable environment for businesses and visitors to have access to products in line with the new trend of domestic and foreign food market, advanced achievements in science and technology of preservation and food processing; Promoting brand, expanding markets, for the dynamic and sustainable development of Vietnam's food industry in the process of deeply integrating into the international economy.
The Ministry of Industry and Trade believes that Vietnam Foodexpo 2017 will continue to be an effective bridge, a big playground for Vietnamese and international businesses to promote trade, attract investment, expand production, contribute to bringing Vietnam to be a country with safe, modern and internationally competitive food industry.
The objective of Vietnam Foodexpo is to not only support businesses to develop the domestic market but also promote the export of agricultural products and foodstuffs. What has the Ministry of Industry and Trade done to help businesses exploit export opportunities through the exhibition?
The Ministry of Industry and Trade has assigned the Vietnam Trade Promotion Agency as the focal point in coordinating with the whole system of Vietnam Trade Offices in foreign countries, foreign agencies and organizations to arrange and receive business delegations to visit the Exhibition. Many delegations including prospective importers of agricultural products and foodstuffs, foreign companies and organizations will be brought by Vietnam Trade Offices in the US, Japan, China, Korea, Hong Kong, Spain ... to the exhibition to meet with Vietnamese exhibitors. These include big importers, and especially the world's leading supermarket chains such as Walmart (USA), BIC A, AEON, Kohyo (Japan), CJ, LOTTE (Korea),) Central Group (Thailand), etc.
This is a very good opportunity for Vietnamese businesses to inquire about the needs and requirements of foreign visitors in Vietnam.
Thank you, Sir!