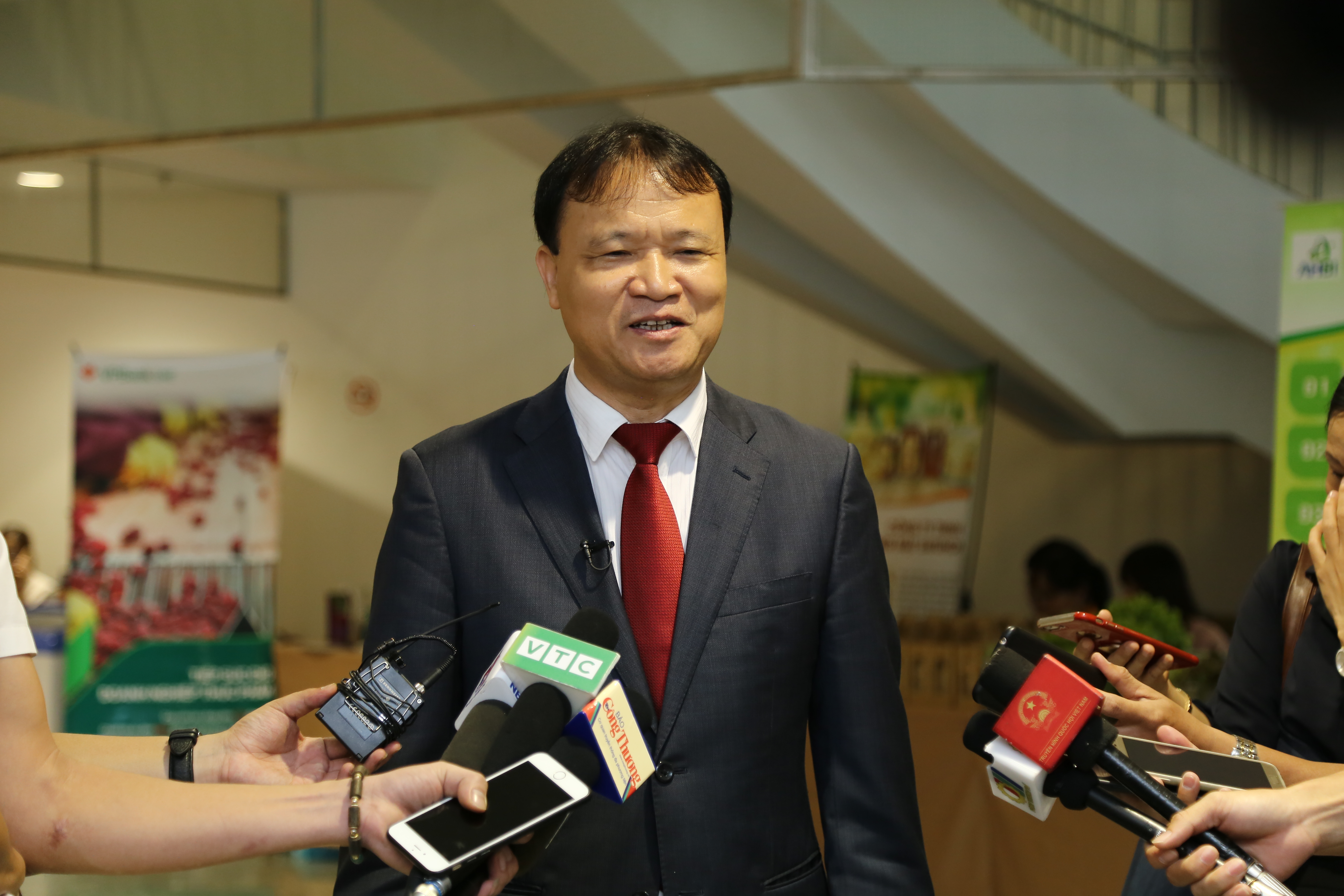 Reporter: Could you please tell us about new features of the exhibition this year compared to the previous three editions?
Deputy Minister Do Thang Hai: Vietnam Foodexpo 2018 has 600 booths of 450 businesses from 31 provinces and cities across the country and 23 foreign countries and territories. Compared to previous years, the number of international exhibitors is the biggest ever. There are more than 40 buying delegations from many countries and territories to trade at the exhibition. A notable point, in addition to those from traditional export markets of Vietnam such as the United States, EU, Japan, South Korea and some other countries and territories, there are also some businesses from potential markets like Latin America and the Middle East. We organized the Vietnam and Latin America Trade and Investment Forum yesterday with the participation of many Vietnamese and Latin American businesses.
Another new feature of this year's exhibition is that there are businesses introducing organic products from rice, coconut, pepper, cashew nuts and some others. This is a testament to how we want to develop a strong and sustainable food industry.
In addition to introducing products, the exhibition has many other supporting activities such as the International Conference on Vietnam Food Industry (Vietnam Food Forum 2018), Investment Promotion Seminar in the field of food processing industry, etc. Besides, the exhibition also has a trade links between localities and the food industry. This is one of the topics we are very interested in. If we want to export a large number of commodities, there must be close coordination between many localities, ministries, industries and businesses.
Reporter: What do you expect from this exhibition?
Deputy Minister Do Thang Hai: I believe Vietnam Foodexpo 2018 is a valuable destination for businesses to display and introduce advantageous products, approach potential partners to promote business, stand firm in the market domestically and expand to Asian region and the world.
Reporter: Thank you, Sir!